Brandon Smith
Associate Broker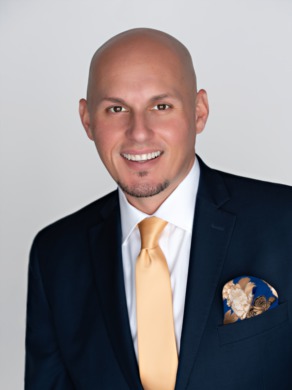 Living Starts Here! For over 15 years, Brandon has been guiding his customers and clients into the next chapters of their lives through real estate.  Brandon's clients choose him for his market knowledge, extensive marketing plans, but most of all because they trust him.   Brandon listens to the needs of his clients, guides them through every step of the process, and continues to be a resource long after the transaction is complete. 
Brandon's love for real estate began when he purchased his first home at the age of 21, remodeling a 1920's cottage in downtown Mobile, Alabama, where he calls "home".  In 2015, Brandon moved to Birmingham and dove full time into real estate and has never looked back.  
Specializing in the listing and marketing of homes, Brandon's eye for what buyers want coupled with a unique aesthetic to make homes stand out against the competition is what he most enjoys about his job.  Brandon has worked with volunteers through church and civic organizations, leading groups of 60+ people at a time to come together for a common purpose and goal.  Brandon brings those skills to the real estate world; negotiating, marketing, leading, and collaborating. 
As the real estate world continued to become more digital, Brandon, together with his partner Connie Alexander, noticed a huge void in the marketplace of human interaction and unparalleled service to not only the consumer, but to others in the industry as well.  In January 2018, Brandon and Connie created White House Real Estate - a company focused on people first, serving the community, and equipping real estate agents to be the very best in the industry.
Today, Brandon serves as the Sales and Marketing Manager for The LUXE Group at White House Real Estate.  Brandon conducts weekly training, daily mentoring, and constant equipping of the team to become industry leaders in our market.  
When Brandon is relaxing, you'll find him at one of the many hiking trails throughout Birmingham, the Botanical Gardens, or (most likely) at a local restaurant ordering - and critiquing - everything!  Brandon is known by his friends as the one who brings the energy to the room, the one who will always listen, and the one who says it all without saying a word… just facial expressions.
Whether you're looking to purchase your first home, sell your empty next, or anything in between, give Brandon a call.  His team is here to serve you and to guide you to the next chapter of life, where you can take a deep breath and say, Living Starts Here!