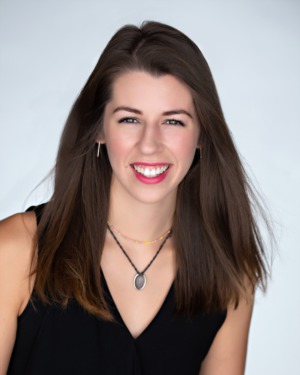 Hannah grew up in the Southeast and has lived in Birmingham for the last 10 years. Some of the things she loves most about being based in Birmingham are the natural beauty and diversity that surround the area. Alabama ranks as one of the top five most biodiverse states in the US, with gorgeous landscapes and delicate ecosystems ranging from the gulf coast to northern mountains and valleys. With all that "Alabama the Beautiful" has to offer Hannah is here to help you find the area that makes you feel right at home.

When she's not on the hunt for your dream home, you can find Hannah rock climbing, kayaking, or hiking with her dog, Beans. In addition to the great outdoors Hannah enjoys creating masterpieces in the kitchen (so many cakes and cookies) and painting! Hannah enjoys spending her free time among the welcoming communities of fellow outdoors enthusiasts and artists.
Hannah has helped her dad at his art shows throughout her life, and her passion for real estate is rooted in helping people find the perfect things that speak to them. Her desire to help people and make everyone feel welcome lead her to become a REALTOR® in the summer of 2021. She then joined the Luxe group, which she was drawn to by their related mission to be helpful and welcoming through their work. 
Hannah is abo-so-fruitley ready to help you - whether you're looking for your first home or your 40th!