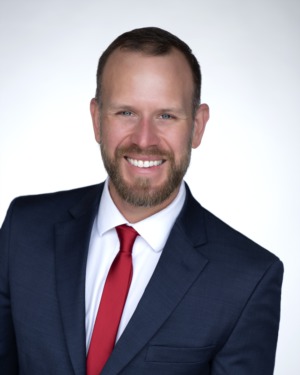 Tim McGinnis, Jr. served in the United States Navy for 4 years. His experience as a project manager for a homebuilder in Marion County, Florida gives him an extensive knowledge of both residential, commercial real estate, and construction.
Growing up in the construction industry and serving in the US Navy gives Tim an in-depth combination of training and expertise that makes him an effective negotiator when buying and selling real estate. Tim's goal is to assist buyers and sellers with one of the biggest investments they make by guiding them through that process and the challenges they may face.
Tim explains, "As an agent, I love that each transaction is different and presents different challenges. It is rewarding for me when it all finally comes together at the closing table and I get to see the joy and excitement of my customers, especially first-time buyers!"
Testimonials
We found Tim McGinnis, Jr on Zillow when he responded to a listing we wanted to see. We knew the minute we met him he would be our agent. He clicked with us instantly! He represented us in selling our home and buying our new home! It only takes a couple of moments to learn with Tim that his passion is getting people into their perfect home. We met Tim in December and it took us 6 months to find the perfect home and never once did we feel pressured to settle. He was patient with us, always gave us time to make decisions, and never let us feel like we were just a paycheck to him. He truly cared. Not only did he learn our names, but he learned our 4 children's names as well - our kids always enjoyed seeing Tim! He was professional, honest and truly committed to what was best for our growing family! He did a great job negotiating on both homes for us - and represented us exactly how we wanted to be represented by an agent. We plan to recommend him to everyone looking for a real estate agent! Don't look any further for the best realtor in town! Hands down, it's Tim!
Eubanks Family
Tim was fantastic to work with during the entire duration of our home buying process. Always made time to show houses, and was extremely patient dealing with our first time home buyer questions. 10/10 would recommend!
Jake Morrow
He was very knowledgeable calm and helpful. You can call him anytime he makes available him self to help client. I would definitely recommend him to friends and family.
Patel Family
Tim was great right from my first contact with him, he made buying this condo easy and fast. I would definitely recommend Tim for a realtor five stars all the way.
Stephen Censulo
Tim has been a god send. He was always available when I had any questions or needed something explained to me. He has always showed professionalism when ever I spoke with him or had to meet up about something. He informed me about perspective buyers coming to see the house. If I ever need another realtor there is no question who I will use, or let friends know who to go to. Thank You Tim!!!
Brenda Parker