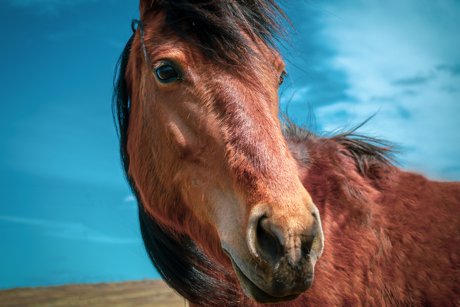 Ride off into the sunset on Hoover property with Mo's Carriages and Trail Rides. Saddle up and experience the natural beauty of Alabama by riding the trails. Mo's offers trail rides for both beginners and expert equestrians. All rides are private in order preserve the intimacy of the experience.
Mo has been in the business for years. A true lover of horses, he knows his animals inside and out and is able to expertly pairs riders with suitable mounts. The horses are rotated into the pasture for relaxation time in between jaunts making them fresh and content. Riders complete a quick riding lesson before heading out in order to determine beginner or intermediate status.
Discover Hidden Trails when Living in Hoover
A variety of rides traverse the countryside. Beginners thoroughly enjoy the Jungle Trail. Greenery surrounds the group as horses meander through bamboo and vibrant vines. The trail passes along a nearby train and various species of wildlife are often spotted along the way. An easy pace keeps everyone happy and guides alter accordingly to comfort levels. The Scenic River Trail is perfect for those with prior experience. Riding along the water's edge hidden trails are uncovered and explored. Trail rides last about an hour and cost $65 per person. Recent customers rave about their trips with first timers having an absolute awesome experience.
Mo's horses feel carefree and frisky on the trails but love to pull old fashioned carriages too. These traditional vehicles create a romantic and vintage ambiance for those traveling inside. Carriage rides make unforgettable memories that are perfect for birthdays, anniversaries, weddings and proposals. These joyous journeys are easy to set up with patrons living in Hoover just submitting their desired dates and selecting their preferred horses.
Mo's Carriage and Trail Rides have multiple locations to please folks from the Birmingham area and beyond. Hoover property residents can head on over to 1020 Old Section Road and mount up. A second location is found at 1600 Quail Ridge Drive close by in Gardendale. Those seeking more information can call 205.492.4667.